Shipping and Handling at the Webshop
First the average shipping day's of the carrier. If you want covid-19 updated delivery time please email us.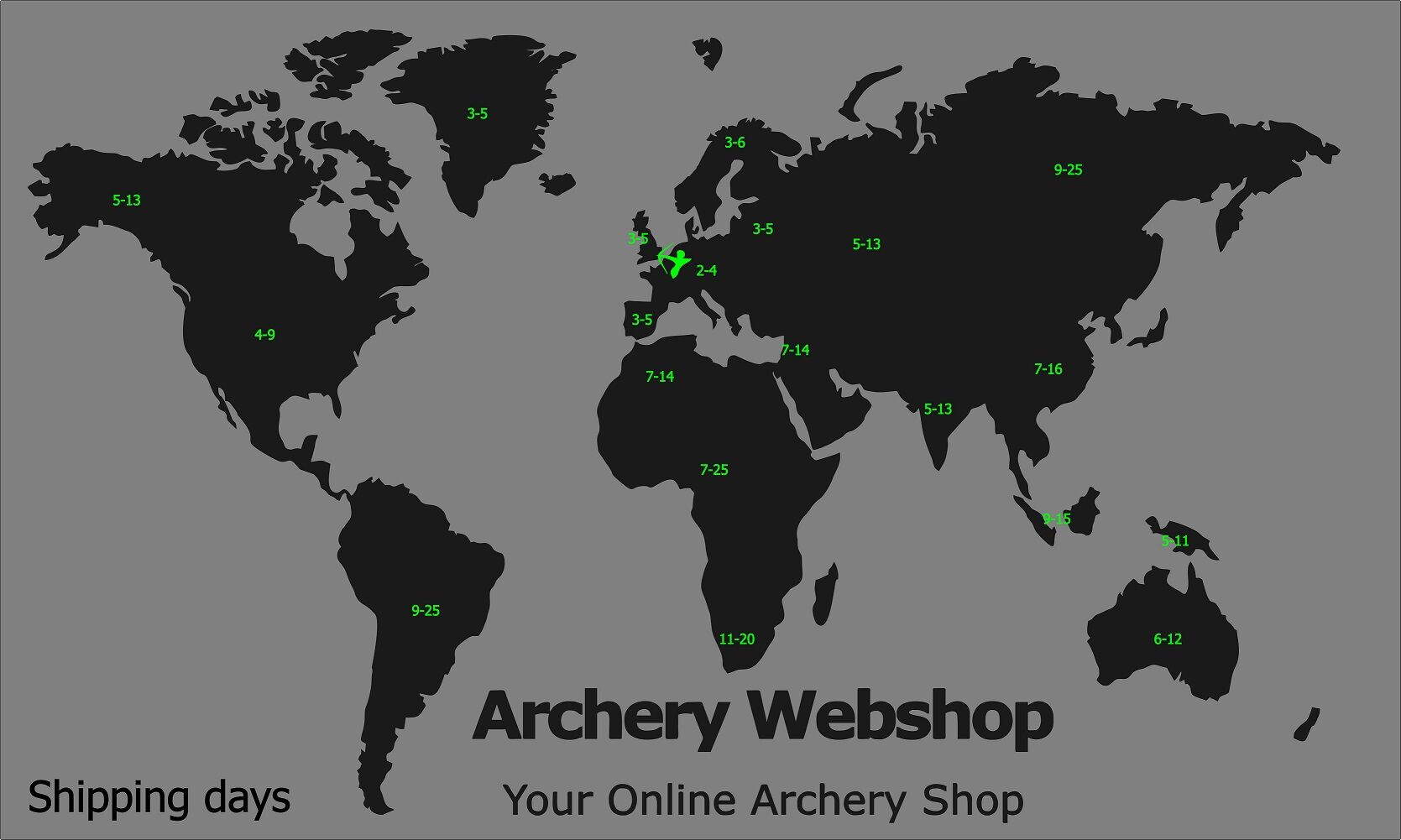 Shipping is only possible to the country from which the order is placed, another delivery address is the same country. Shipping to another country may incur additional costs.
Shipment can always be cancelled by Archery Service Center.
Corona Covid-19 Update. Shipping can always be cancelled by Archery Service Center due to Lockdowns, longer shipping time as expected, or when measures and weight rates have been adjusted by the carriers.
If your destination country is not listed, please contact Archery Service Center.
The packing is done carefully, by our packing team, photos are taken of every foreign package, so that we know how the carrier dealt with you and our carefully selected archery gear.
We have 9 options that become visible at the checkout.
• Parcel post up to 2 kg. With Insurance and tracking.
• Parcel post 2 to 5 kg. With insurance and tracking.
• Parcel post 5 to 10 kg. With insurance and tracking.
• Parcel post 10 to 20 kg. With insurance and tracking.
• The shipping value is too high for the normal shipping method. Please contact us.
• Orders above € 100,- gives €7.50 discount on shipping up to 2 kg. With insurance and tracking.
• Orders above € 100,- gives €7.50 discount on shipping 2 - 5 kg. With insurance and tracking.
• Orders above € 100,- gives €7.50 discount on shipping 5 - 10 kg. With insurance and tracking.
• The weight is too high for the normal shipping options. Please contact us
The package will be sent with track and trace and insurance. If the content of the package becomes more expensive, the insurance will also become more expensive.
* this means workingday's
"We are happy as you are"
Johan van Dongen
Ceo