Bowfinger 35 mm Scope Included the Torque Detection System Complete Set
Stock Status
Check Before Ordering
Bowfinger 35 mm Scope Included the Torque Detection System Complete Set
About the Product
BowFinger Torque Detection System TDS
ASC-TDS is based on the idea to use a pin and a dot in a scope. The distance between pin and dot should be at least 50 mm Using a 3 feet fiber should provide enough glow at indoor locations. This pin and the dot should align. The moment bow hand torque occurs, it will be shown as a dis-alignment.
What is in the complete TDS set
Base set A included
Bowfinger 2020 scope kit 35 mm 2x peepring, Lensbase, Long and short shade, scope housing
Bowfinger 2020 Fiberpin 0.019 for 35 scope
Beiter Zeiss Lens with centerhole Sizes 0.25 X2, 0.50 X4, 0.75 X6 or 1.00 X8
Beiter Scope Pin/Dots Set
3 Feet 0.019 Green or Red
We have more sets options. So you can choose different sizes of dots, Cirkels, brands of lenses. With or without a Z-Bros Light Evolution Plus what is proven to the state art in scope lights. Please note that an electric device is forbidden on World Archery Tournaments.
More Info see description
Archery Tech Team
Productnumber:

911459

Packaging quantity:

1

Stock Status:

Check Before Ordering

Brand:

BowFinger
Bowfinger 35 mm Scope Included the Torque Detection System Complete Set
More about the Product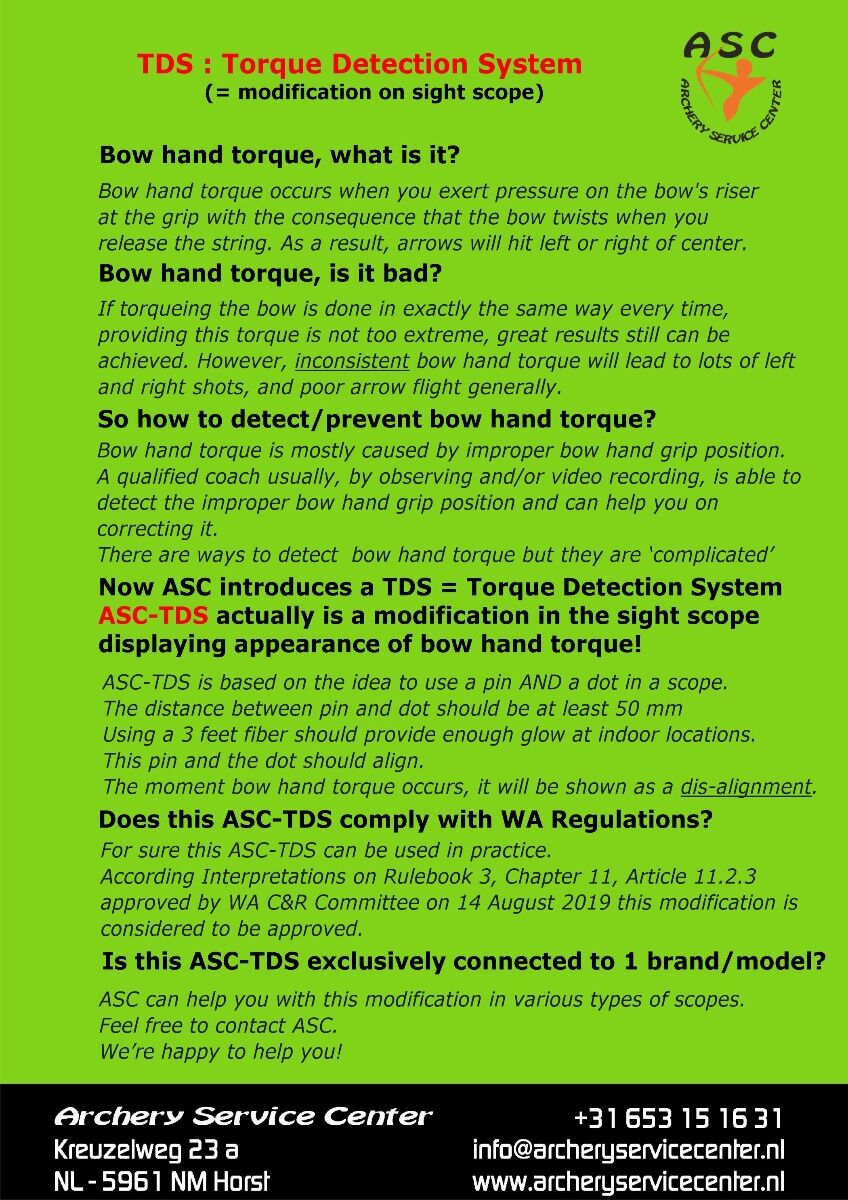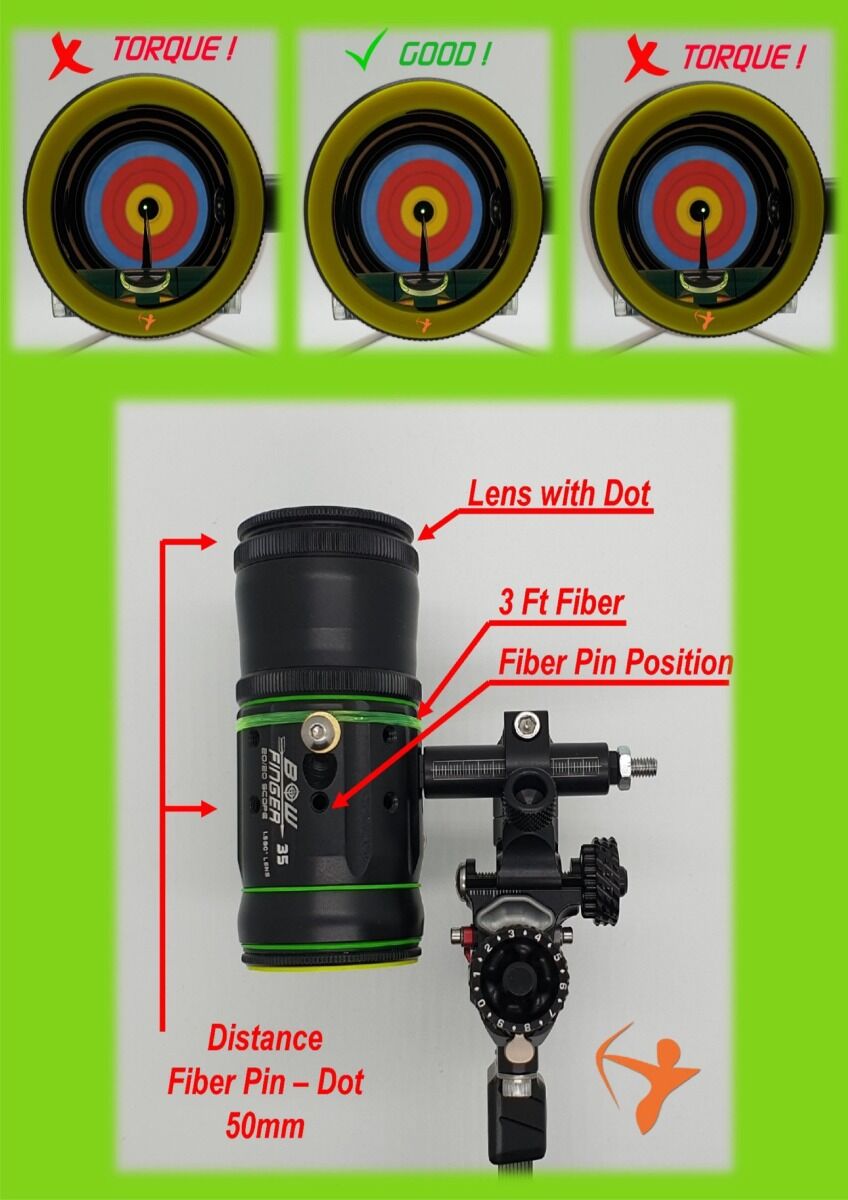 Archery Tech Team
Height:

0.00 cm

Width:

0.00 cm

Length:

0.00 cm